bEST
bEST Technology Suite
Uniprint and Blueprint from Pharos Systems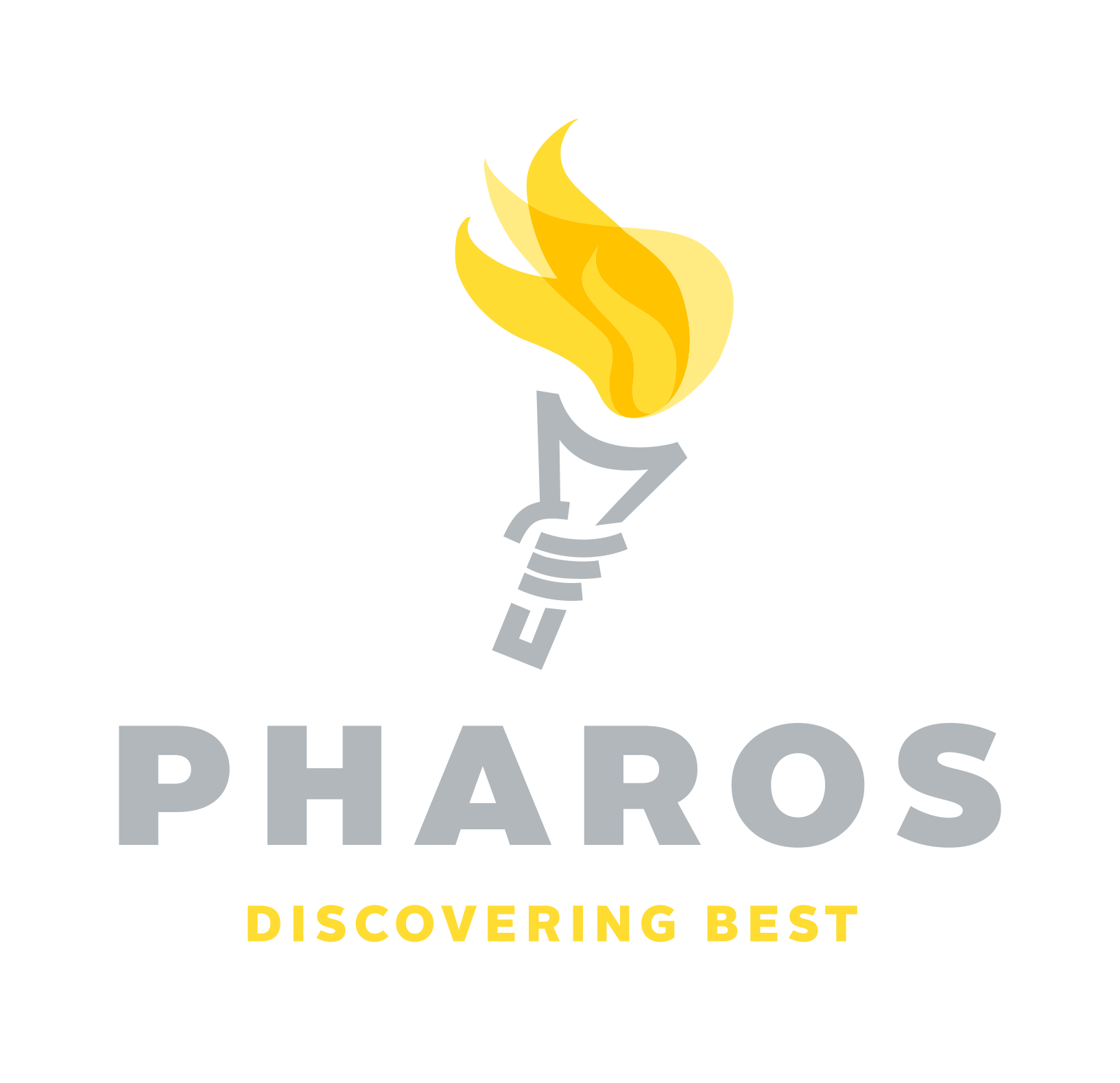 Konica Minolta and Pharos Systems are pleased to announce the availability of the bEST integrated Pharos iMFP connector for the Pharos Uniprint Solution Suite.
The Uniprint Solution Suite is primarily used in the Education market to track, control, charge for, and report on network printing, copying and scanning. The Pharos iMFP connector enables access to applications for print management, cost control and networking directly from the bizhub MFP control panel. The Secure Release Here® application protects documents by holding print jobs in a secure network queue until the user is at the device and provides authentication. This ensures that only authorized people can print documents and reduces the amount of pages being left on the output tray. The solution offers the ability to directly charge/debit students' personal accounts as well as allow administrative staff to select a "Cost Center". Also included is the ability to select among multiple billing options within cost centers. Uniprint also has direct real-time links to campus accounting systems such as Blackboard®, CBORD®, and Heartland Payment Systems Campus Solutions℠. For those locations that incorporate Magnetic Stripe, HID Proximity or HID iClass cards for student ID, building or dorm access and campus purchases the AU-201H, AU-202H and AU-204H fully integrate to allow for seamless authentication and cost accounting. With the integration of Pharos and their direct connection to back end systems you can now offer a complete solution in the Education Market at a reduced cost directly from the MFP control panel which will enhance your customers experience and increase productivity.
UniPrint 9.0 and Blueprint 5.1 with iMFP V. 1.5 do not require i-Option (LK-101). Uniprint 9.1 and Blueprint 5.2 with iMFP V 2.1 require i-Option (LK-101).
Pharos Uniprint 9.1 and Blueprint 5.2 with iMFP V 2.1.0.0
The following MFPs were certified by Konica Minolta as of 2018-10-26:
| MFP Segment | Model Tested | MFP Series | Firmware Tested | Function Version Tested |
| --- | --- | --- | --- | --- |
| A3 | bizhub 287 | bizhub 367, bizhub 287, bizhub 227 | G00-V1 | 4.2 |
| A3 | bizhub 364e | bizhub 554e, bizhub 454e, bizhub 364e, bizhub 284e, bizhub 224e | GDF-M1 | 7.0 |
| A3 | bizhub 368 | bizhub 558, bizhub 458, bizhub 368, bizhub 308 | G00-U8 | 4.2 |
| A4 | bizhub 4052 | bizhub 4752, bizhub 4052 | G00-V2 | 4.2 |
| A3 | bizhub 458e | bizhub 658e, bizhub 558e, bizhub 458e, bizhub 368e, bizhub 308e | G00-V1 | 4.2 |
| A4 | bizhub 4750 | bizhub 4750, bizhub 4050 | C00-W51 | N/A |
| A3 | bizhub 654 | bizhub 754, bizhub 654 | GBK-M0 | 7.0 |
| A3 | bizhub 654e | bizhub 754e, bizhub 654e | GDF-M0 | 7.0 |
| A3 | bizhub 808 | bizhub 958, bizhub 808 | GC1-U8 | 4.2 |
| A3 | bizhub C284e | bizhub C554e, bizhub C454e, bizhub C364e, bizhub C284e, bizhub C224e | GDH-M1 | 7.0 |
| A3 | bizhub C287 | bizhub C287, bizhub C227 | G00-U8 | 4.2 |
| A3 | bizhub C364 | bizhub C554, bizhub C454, bizhub C364, bizhub C284, bizhub C224 | GBK-M0 | 7.0 |
| A3 | bizhub C368 | bizhub C368, bizhub C308, bizhub C258 | G00-U8 | 4.2 |
| A4 | bizhub C3850 | bizhub C3850, bizhub C3350, bizhub C3850FS | 8A3-W51 | N/A |
| A4 | bizhub C3850FS | bizhub C3850, bizhub C3350, bizhub C3850FS | 8A3-W51 | N/A |
| A4 | bizhub C3851FS | bizhub C3851FS, bizhub C3351 | GC1-U8 | 4.2 |
| A3 | bizhub C558 | bizhub C658, bizhub C558, bizhub C458 | G00-V1 | 4.2 |
| A3 | bizhub C754 | bizhub C754, bizhub C654 | GBK-M0 | 7.0 |
| A3 | bizhub C754e | bizhub C754e, bizhub C654e | GDH-M0 | 7.0 |
| A3 | bizhub C759 | bizhub C759, bizhub C659 | G00-U8 | 4.2 |
UniPrint 9.0.8467.36 with iMFP for Konica Minolta v. 1.5.2.119
The following MFPs were certified by Konica Minolta as of 2018-08-09:
| MFP Segment | Model Tested | MFP Series | Firmware Tested | Function Version Tested |
| --- | --- | --- | --- | --- |
| A4 | bizhub 4052 | bizhub 4752, bizhub 4052 | GC1-U8 | 4.2 |
Pharos Blueprint version 5.2.9937 with iMFP v. 2.0.17.0
The following MFPs were certified by Konica Minolta as of 2018-07-24:
| MFP Segment | Model Tested | MFP Series | Firmware Tested | Function Version Tested |
| --- | --- | --- | --- | --- |
| A4 | bizhub 4052 | bizhub 4752, bizhub 4052 | GC1-U8 | 4.2 |
Pharos Blueprint version 5.2.9937 with iMFP v. 2.0.17.0
The following MFPs were certified by Konica Minolta as of 2018-05-14:
| MFP Segment | Model Tested | MFP Series | Firmware Tested |
| --- | --- | --- | --- |
| A3 | bizhub 287 | bizhub 367, bizhub 287, bizhub 227 | G00-R9 |
| A3 | bizhub 364e | bizhub 554e, bizhub 454e, bizhub 364e, bizhub 284e, bizhub 224e | G20-M1 |
| A3 | bizhub 368 | bizhub 558, bizhub 458, bizhub 368, bizhub 308 | G00-R9 |
| A3 | bizhub 458e | bizhub 658e, bizhub 558e, bizhub 458e, bizhub 368e, bizhub 308e | G00-09 |
| A4 | bizhub 4750 | bizhub 4750, bizhub 4050 | GAC00-W51 |
| A3 | bizhub 654 | bizhub 754, bizhub 654 | GB8-M0 |
| A3 | bizhub 654e | bizhub 754e, bizhub 654e | G20-M0 |
| A3 | bizhub 808 | bizhub 958, bizhub 808 | G00-R9 |
| A3 | bizhub C284e | bizhub C554e, bizhub C454e, bizhub C364e, bizhub C284e, bizhub C224e | G20-M1 |
| A3 | bizhub C287 | bizhub C287, bizhub C227 | G00-R9 |
| A3 | bizhub C364 | bizhub C554, bizhub C454, bizhub C364, bizhub C284, bizhub C224 | GB2-K5 |
| A3 | bizhub C368 | bizhub C368, bizhub C308, bizhub C258 | G00-R9 |
| A4 | bizhub C3850 | bizhub C3850, bizhub C3350, bizhub C3850FS | GA8A3-W51 |
| A4 | bizhub C3850FS | bizhub C3850, bizhub C3350, bizhub C3850FS | GA8A3-W51 |
| A4 | bizhub C3851FS | bizhub C3851FS, bizhub C3351 | G00-R9 |
| A3 | bizhub C558 | bizhub C658, bizhub C558, bizhub C458 | G00-R9 |
| A3 | bizhub C754 | bizhub C754, bizhub C654 | GB6-K9 |
| A3 | bizhub C754e | bizhub C754e, bizhub C654e | GD4-M0 |
| A3 | bizhub C759 | bizhub C759, bizhub C659 | G00-10 |
Uniprint 9.0.8467.36 and Blueprint 5.1 ServicePack 3.1 with iMFP for Konica Minolta v. 1.5.2.119
The following MFPs were certified by Konica Minolta as of 2018-01-11:
| MFP Segment | Model Tested | MFP Series | Firmware Tested |
| --- | --- | --- | --- |
| A3 | bizhub 458e | bizhub 658e, bizhub 558e, bizhub 458e, bizhub 368e, bizhub 308e | G00-09 |
| A3 | bizhub C759 | bizhub C759, bizhub C659 | G00-10 |
Uniprint 9.0.8467.36 and Blueprint 5.1 ServicePack 3.1 with iMFP for Konica Minolta v. 1.5.2.119
The following MFPs were certified by Konica Minolta as of 2017-04-19:
| MFP Segment | Model Tested | MFP Series | Firmware Tested |
| --- | --- | --- | --- |
| A4 | bizhub C3851FS | bizhub C3851FS, bizhub C3351 | G00-K8 |
Uniprint 9.0.8467.36 and Blueprint 5.1 ServicePack 3.1 with iMFP for Konica Minolta v. 1.5.2.119
The following MFPs were certified by Konica Minolta as of 2016-12-09:
| MFP Segment | Model Tested | MFP Series | Firmware Tested |
| --- | --- | --- | --- |
| A3 | bizhub 368 | bizhub 558, bizhub 458, bizhub 368, bizhub 308 | G00-13 |
Uniprint 9.0.8467.36 and Blueprint 5.1 ServicePack 3.1 with iMFP for Konica Minolta v. 1.5.2.119
The following MFPs were certified by Konica Minolta as of 2016-08-05:
| MFP Segment | Model Tested | MFP Series | Firmware Tested |
| --- | --- | --- | --- |
| A3 | bizhub C558 | bizhub C658, bizhub C558, bizhub C458 | G00-21 |
Uniprint 9.0.8467.36 and Blueprint 5.1 ServicePack 3.1 with iMFP for Konica Minolta v. 1.5.2.119
The following MFPs were certified by Konica Minolta as of 2016-07-06:
| MFP Segment | Model Tested | MFP Series | Firmware Tested |
| --- | --- | --- | --- |
| A3 | bizhub 808 | bizhub 958, bizhub 808 | G00-18 |
Uniprint 9.0.8467.36 and Blueprint 5.1 ServicePack 3.1 with iMFP for Konica Minolta v. 1.5.2.119
The following MFPs were certified by Konica Minolta as of 2016-04-05:
| MFP Segment | Model Tested | MFP Series | Firmware Tested |
| --- | --- | --- | --- |
| A3 | bizhub C287 | bizhub C287, bizhub C227 | GG5-84 |
UniPrint 9.0.8467.36 with iMFP for Konica Minolta v. 1.5.2.119
The following MFPs were certified by Konica Minolta as of 2016-01-04:
| MFP Segment | Model Tested | MFP Series | Firmware Tested |
| --- | --- | --- | --- |
| A3 | bizhub 287 | bizhub 367, bizhub 287, bizhub 227 | GC1-54 |
| A3 | bizhub C368 | bizhub C368, bizhub C308, bizhub C258 | GC1-54 |
Blueprint 5.1 ServicePack 3.1 with iMFP for Konica Minolta v. 1.5.2.119
The following MFPs were certified by Konica Minolta as of 2015-09-22:
| MFP Segment | Model Tested | MFP Series | Firmware Tested |
| --- | --- | --- | --- |
| A3 | bizhub 287 | bizhub 367, bizhub 287, bizhub 227 | G00-28 |
| A3 | bizhub C368 | bizhub C368, bizhub C308, bizhub C258 | G00-16 |
Uniprint 9.0.8467.36 and Blueprint 5.1 ServicePack 3.1 with iMFP for Konica Minolta v. 1.5.2.119
The following MFPs were certified by Konica Minolta as of 2015-02-25:
| MFP Segment | Model Tested | MFP Series | Firmware Tested |
| --- | --- | --- | --- |
| A3 | bizhub 363 | bizhub 423, bizhub 363, bizhub 283, bizhub 223 | GJ2-B5 |
| A3 | bizhub 364e | bizhub 554e, bizhub 454e, bizhub 364e, bizhub 284e, bizhub 224e | G00-K2 |
| A4 | bizhub 42 | bizhub 42, bizhub 36 | 0800-05 |
| A4 | bizhub 4750 | bizhub 4750, bizhub 4050 | 517-W99 |
| A3 | bizhub 552 | bizhub 652, bizhub 552 | GJ2-F2 |
| A3 | bizhub 601 | bizhub 751, bizhub 601 | MFP-20 (G00-20) |
| A3 | bizhub 654 | bizhub 754, bizhub 654 | G20-34 |
| A3 | bizhub 654e | bizhub 754e, bizhub 654e | G00-K2 |
| A3 | bizhub C280 | bizhub C360, bizhub C280, bizhub C220 | GJ2-B5 |
| A3 | bizhub C284e | bizhub C554e, bizhub C454e, bizhub C364e, bizhub C284e, bizhub C224e | G00-K2 |
| A4 | bizhub C35 | bizhub C35 | 1500-05 |
| A3 | bizhub C364 | bizhub C554, bizhub C454, bizhub C364, bizhub C284, bizhub C224 | G20-72 |
| A4 | bizhub C3850 | bizhub C3850, bizhub C3350, bizhub C3850FS | 516-W99 |
| A3 | bizhub C652 | bizhub C652, bizhub C552, bizhub C452 | GJ2-B5 |
| A3 | bizhub C754 | bizhub C754, bizhub C654 | G20-72 |
| A3 | bizhub C754e | bizhub C754e, bizhub C654e | G00-K2 |