bEST
bEST Technology Suite
MFPsecure for Konica Minolta from Levi, Ray & Shoup, Inc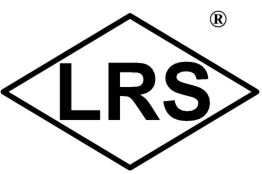 LRS® Enterprise Output Management solutions handle all aspects of document capture, delivery, storage, and accounting. Our software runs as a seamless, robust middleware solution that is highly scalable, easily implemented, and cost-effective. It enables customers to greatly simplify their document-related IT infrastructures and save money on hardware, software, and manpower - all while improving IT service levels.
Our bEST certified MFPsecure® solution provides secure pull printing from LRS' robust central point of control to any compatible bizhub MFP device. MFPsecure for Konica Minolta functions are available from the front panel of the MFP, letting users easily select and release queued documents for printing.
In addition to certified integration with your bizhub devices, the LRS solution offers:
The ability to eliminate dozens or hundreds of Windows print servers
Certified integration with best-of-class business applications including SAP, Cerner, Epic, and MicroFocus
Enterprise-class document capture, spooling, and delivery
Full auditing/tracking facilities to understand who is printing what, where, and when
A range of extension products to enable mobile printing, VDI printing, content management, and more
LRS MFPsecure for Konica Minolta requires iOption.
Levi, Ray & Shoup MFPSecure version 1.3.039 with Secure Scan 9.2.21 and VPSX 1.3.006
The following MFPs were certified by Konica Minolta as of 2023-05-03:
| MFP Segment | Model Tested | MFP Series | Firmware Tested | Function Version Tested |
| --- | --- | --- | --- | --- |
| A3 | bizhub 850i | bizhub 950i, bizhub 850i | G00-09 | 2.2 |
Levi, Ray & Shoup MFPSecure version 1.3.039 with Secure Scan 9.2.21 and VPSX 1.3.006
The following MFPs were certified by Konica Minolta as of 2021-01-11:
| MFP Segment | Model Tested | MFP Series | Firmware Tested | Function Version Tested |
| --- | --- | --- | --- | --- |
| A4 | bizhub 4700i | bizhub 4700i | G00-22 (GX1-22) | 2.0 |
| A4 | bizhub 4750i | bizhub 4750i, bizhub 4050i | G00-22 (GX1-22) | 2.0 |
Levi, Ray & Shoup MFPSecure version 1.3.039 with Secure Scan 9.2.21 and VPSX 1.3.006
The following MFPs were certified by Konica Minolta as of 2020-10-18:
| MFP Segment | Model Tested | MFP Series | Firmware Tested | Function Version Tested |
| --- | --- | --- | --- | --- |
| A3 | bizhub 360i | bizhub 360i, bizhub 300i | G00-31 | 2.0 |
| A3 | bizhub 550i | bizhub 650i, bizhub 550i, bizhub 450i | G00-31 | 2.0 |
| A3 | bizhub 750i | bizhub 750i | G00-37 | 2.0 |
| A3 | bizhub C750i | bizhub C750i | G00-35 | 2.0 |
Levi, Ray & Shoup MFPSecure version 1.3.039 with Secure Scan 9.2.21 and VPSX 1.3.006
The following MFPs were certified by Konica Minolta as of 2020-07-01:
| MFP Segment | Model Tested | MFP Series | Firmware Tested | Function Version Tested |
| --- | --- | --- | --- | --- |
| A3 | bizhub 287 | bizhub 367, bizhub 287, bizhub 227 | GC2-X4 | 4.2 |
| A3 | bizhub 364e | bizhub 554e, bizhub 454e, bizhub 364e, bizhub 284e, bizhub 224e | GDF-M1 | 7.0 |
| A3 | bizhub 368 | bizhub 558, bizhub 458, bizhub 368, bizhub 308 | GC2-X4 | 4.2 |
| A4 | bizhub 4052 | bizhub 4752, bizhub 4052 | G00-W4 | 4.2 |
| A3 | bizhub 458e | bizhub 658e, bizhub 558e, bizhub 458e, bizhub 368e, bizhub 308e | G00-X8 | 4.2 |
| A4 | bizhub 4750 | bizhub 4750, bizhub 4050 | C00-W51 | N/A |
| A3 | bizhub 654 | bizhub 754, bizhub 654 | GBK-M0 | 7.0 |
| A3 | bizhub 654e | bizhub 754e, bizhub 654e | G20-M0 | 7.0 |
| A3 | bizhub 808 | bizhub 958, bizhub 808 | GC2-X4 | 4.2 |
| A3 | bizhub C284e | bizhub C554e, bizhub C454e, bizhub C364e, bizhub C284e, bizhub C224e | GHV-M1 | 7.0 |
| A3 | bizhub C287 | bizhub C287, bizhub C227 | GC2-X4 | 4.2 |
| A4 | bizhub C3320i | bizhub C3320i | G00-4D | 1.0 |
| A3 | bizhub C360i | bizhub C360i, bizhub C300i, bizhub C250i | G00-7B | 2.0 |
| A3 | bizhub C364 | bizhub C554, bizhub C454, bizhub C364, bizhub C284, bizhub C224 | GBK-M0 | 7 |
| A3 | bizhub C368 | bizhub C368, bizhub C308, bizhub C258 | GC2-X4 | 4.2 |
| A4 | bizhub C3851FS | bizhub C3851FS, bizhub C3351 | GC2-X4 | 4.2 |
| A4 | bizhub C4050i | bizhub C4050i, bizhub C3350i | G00-7B | 2.0 |
| A3 | bizhub C550i | bizhub C650i, bizhub C550i, bizhub C450i | G00-2B | 2.0 |
| A3 | bizhub C558 | bizhub C658, bizhub C558, bizhub C458 | GC2-X4 | 4.2 |
| A3 | bizhub C754 | bizhub C754, bizhub C654 | GBK-M0 | 7.0 |
| A3 | bizhub C754e | bizhub C754e, bizhub C654e | GDH-M0 | 7.0 |
| A3 | bizhub C759 | bizhub C759, bizhub C659 | GC2-X4 | 4.2 |
Levi, Ray & Shoup AuthenticationSecure Delivery Version 1.3.011 with MFPsecure 1.3.11 and VPSX Version 2.0.007
The following MFPs were certified by Konica Minolta as of 2020-03-09:
| MFP Segment | Model Tested | MFP Series | Firmware Tested | Function Version Tested |
| --- | --- | --- | --- | --- |
| A3 | bizhub C550i | bizhub C650i, bizhub C550i, bizhub C450i | G00-2B | 2.0 |
Levi, Ray & Shoup Authentication/Secure Delivery Version 1.3.011 with MFPsecure 1.3.11 and VPSX Version 2.0.007
The following MFPs were certified by Konica Minolta as of 2020-01-09:
| MFP Segment | Model Tested | MFP Series | Firmware Tested | Function Version Tested |
| --- | --- | --- | --- | --- |
| A4 | bizhub C3300i | bizhub C3300i | GC1-73 | 2.0 |
Levi, Ray & Shoup Authentication/Secure Delivery Version 1.3.011 with MFPsecure 1.3.11 and VPSX Version 2.0.007
The following MFPs were certified by Konica Minolta as of 2020-01-08:
| MFP Segment | Model Tested | MFP Series | Firmware Tested | Function Version Tested |
| --- | --- | --- | --- | --- |
| A4 | bizhub C4000i | bizhub C4000i | GC1-73 | 2.0 |
Levi, Ray & Shoup Authentication/Secure Delivery Version 1.3.011 with MFPsecure 1.3.11 and VPSX Version 2.0.007
The following MFPs were certified by Konica Minolta as of 2019-12-31:
| MFP Segment | Model Tested | MFP Series | Firmware Tested | Function Version Tested |
| --- | --- | --- | --- | --- |
| A4 | bizhub C3320i | bizhub C3320i | G00-45 | 1.0 |
| A4 | bizhub C4050i | bizhub C4050i, bizhub C3350i | G00-45 | 1.0 |
Levi, Ray & Shoup Authentication/Secure Delivery Version 1.3.011 with MFPsecure 1.3.11 and VPSX Version 2.0.007
The following MFPs were certified by Konica Minolta as of 2019-06-17:
| MFP Segment | Model Tested | MFP Series | Firmware Tested | Function Version Tested |
| --- | --- | --- | --- | --- |
| A3 | bizhub C360i | bizhub C360i, bizhub C300i, bizhub C250i | G00-3B | 1.0 |
Levi, Ray & Shoup Authentication/Secure Delivery v. 1.3.011 with MFPsecure 1.3.11 and VPSX v. 2.0.007
The following MFPs were certified by Konica Minolta as of 2018-08-14:
| MFP Segment | Model Tested | MFP Series | Firmware Tested | Function Version Tested |
| --- | --- | --- | --- | --- |
| A4 | bizhub 4052 | bizhub 4752, bizhub 4052 | GC1-U8 | 4.2 |
Levi, Ray & Shoup Authentication/Secure Delivery v. 1.3.011 with MFPsecure 1.3.11 and VPSX v. 2.0.007
The following MFPs were certified by Konica Minolta as of 2018-01-29:
| MFP Segment | Model Tested | MFP Series | Firmware Tested |
| --- | --- | --- | --- |
| A3 | bizhub 458e | bizhub 658e, bizhub 558e, bizhub 458e, bizhub 368e, bizhub 308e | G00-09 |
| A3 | bizhub C759 | bizhub C759, bizhub C659 | G00-10 |
Levi, Ray & Shoup Authentication/Secure Delivery v. 1.3.011 with MFPsecure 1.3.11 and VPSX v. 2.0.007
The following MFPs were certified by Konica Minolta as of 2017-03-08:
| MFP Segment | Model Tested | MFP Series | Firmware Tested |
| --- | --- | --- | --- |
| A3 | bizhub 287 | bizhub 367, bizhub 287, bizhub 227 | G00-G3 |
| A3 | bizhub 364e | bizhub 554e, bizhub 454e, bizhub 364e, bizhub 284e, bizhub 224e | GD7-M1 |
| A3 | bizhub 368 | bizhub 558, bizhub 458, bizhub 368, bizhub 308 | G00-13 |
| A4 | bizhub 4750 | bizhub 4750, bizhub 4050 | 902-W99 |
| A3 | bizhub 654 | bizhub 754, bizhub 654 | GB6-K9 |
| A3 | bizhub 654e | bizhub 754e, bizhub 654e | GD6-M0 |
| A3 | bizhub 808 | bizhub 958, bizhub 808 | G00-G3 |
| A3 | bizhub C284e | bizhub C554e, bizhub C454e, bizhub C364e, bizhub C284e, bizhub C224e | GD7-M1 |
| A3 | bizhub C287 | bizhub C287, bizhub C227 | G00-G3 |
| A3 | bizhub C364 | bizhub C554, bizhub C454, bizhub C364, bizhub C284, bizhub C224 | GB2-K5 |
| A3 | bizhub C368 | bizhub C368, bizhub C308, bizhub C258 | G00-G3 |
| A4 | bizhub C3850 | bizhub C3850, bizhub C3350, bizhub C3850FS | 851-W99 |
| A4 | bizhub C3851FS | bizhub C3851FS, bizhub C3351 | G00-10 |
| A3 | bizhub C558 | bizhub C658, bizhub C558, bizhub C458 | G00-K7 |
| A3 | bizhub C754 | bizhub C754, bizhub C654 | GB6-K9 |
| A3 | bizhub C754e | bizhub C754e, bizhub C654e | GD3-K9 |
Levi, Ray & Shoup Authentication/Secure Delivery v. 1.3.000.034 with MFPsecure 1.2.14 and VPSX v. 1, Release 1, Fix 88
The following MFPs were certified by Konica Minolta as of 2016-10-28:
| MFP Segment | Model Tested | MFP Series | Firmware Tested |
| --- | --- | --- | --- |
| A3 | bizhub 368 | bizhub 558, bizhub 458, bizhub 368, bizhub 308 | G00-13 |
Levi, Ray & Shoup Authentication/Secure Delivery v. 1.3.000.034 with MFPsecure 1.2.14 and VPSX v. 1, Release 1, Fix 88
The following MFPs were certified by Konica Minolta as of 2016-08-24:
| MFP Segment | Model Tested | MFP Series | Firmware Tested |
| --- | --- | --- | --- |
| A3 | bizhub 808 | bizhub 958, bizhub 808 | GC1-18 |
| A3 | bizhub C558 | bizhub C658, bizhub C558, bizhub C458 | GW2-21 |
Levi, Ray & Shoup Authentication/Secure Delivery v. 1.3.000.034 with MFPsecure 1.2.14 and VPSX v. 1, Release 1, Fix 88
The following MFPs were certified by Konica Minolta as of 2016-03-17:
| MFP Segment | Model Tested | MFP Series | Firmware Tested |
| --- | --- | --- | --- |
| A3 | bizhub 287 | bizhub 367, bizhub 287, bizhub 227 | G00-54 |
| A3 | bizhub 364e | bizhub 554e, bizhub 454e, bizhub 364e, bizhub 284e, bizhub 224e | G20-K6 |
| A4 | bizhub 4750 | bizhub 4750, bizhub 4050 | 705-W99 |
| A3 | bizhub 654 | bizhub 754, bizhub 654 | G20-34 |
| A3 | bizhub 654e | bizhub 754e, bizhub 654e | G20-K7 |
| A3 | bizhub C284e | bizhub C554e, bizhub C454e, bizhub C364e, bizhub C284e, bizhub C224e | G20-K6 |
| A3 | bizhub C364 | bizhub C554, bizhub C454, bizhub C364, bizhub C284, bizhub C224 | G20-72 |
| A3 | bizhub C368 | bizhub C368, bizhub C308, bizhub C258 | G00-54 |
| A4 | bizhub C3850 | bizhub C3850, bizhub C3350, bizhub C3850FS | 705-W99 |
| A3 | bizhub C754 | bizhub C754, bizhub C654 | G20-72 |
| A3 | bizhub C754e | bizhub C754e, bizhub C654e | G20-K7 |
Levi, Ray & Shoup Authentication/Secure Delivery v. 1.3.000.034 with MFPsecure 1.2.14 and VPSX v. 1, Release 1, Fix 88
The following MFPs were certified by Konica Minolta as of 2016-03-17:
| MFP Segment | Model Tested | MFP Series | Firmware Tested |
| --- | --- | --- | --- |
| A3 | bizhub 287 | bizhub 367, bizhub 287, bizhub 227 | G00-54 |
| A3 | bizhub 364e | bizhub 554e, bizhub 454e, bizhub 364e, bizhub 284e, bizhub 224e | G20-K6 |
| A4 | bizhub 42 | bizhub 42, bizhub 36 | N/A |
| A4 | bizhub 4750 | bizhub 4750, bizhub 4050 | 705-W99 |
| A3 | bizhub 552 | bizhub 652, bizhub 552 | N/A |
| A3 | bizhub 601 | bizhub 751, bizhub 601 | N/A |
| A3 | bizhub 654 | bizhub 754, bizhub 654 | G20-34 |
| A3 | bizhub 654e | bizhub 754e, bizhub 654e | G20-K7 |
| A3 | bizhub C284e | bizhub C554e, bizhub C454e, bizhub C364e, bizhub C284e, bizhub C224e | G20-K6 |
| A3 | bizhub C287 | bizhub C287, bizhub C227 | GC3-84 |
| A4 | bizhub C35 | bizhub C35 | N/A |
| A3 | bizhub C364 | bizhub C554, bizhub C454, bizhub C364, bizhub C284, bizhub C224 | G20-72 |
| A3 | bizhub C368 | bizhub C368, bizhub C308, bizhub C258 | G00-54 |
| A4 | bizhub C3850 | bizhub C3850, bizhub C3350, bizhub C3850FS | 705-W99 |
| A3 | bizhub C652 | bizhub C652, bizhub C552, bizhub C452 | N/A |
| A3 | bizhub C754 | bizhub C754, bizhub C654 | G20-72 |
| A3 | bizhub C754e | bizhub C754e, bizhub C654e | G20-K7 |
| Production | bizhub PRESS C1060 | bizhub PRESS C1070, bizhub PRESS C1060, bizhub PRO C1060L | N/A |
| Production | bizhub PRESS C1085 | bizhub PRESS C1100, bizhub PRESS C1085 | N/A |
| Production | bizhub PRO 951 | bizhub PRESS 1250, bizhub PRESS 1052, bizhub PRO 951 | N/A |