bEST
bEST Technology Suite
PaperCut MF from PaperCut Software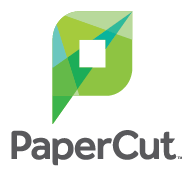 PaperCut MF embedded print management software tracks and controls print, copy, scan and fax on Konica Minolta devices.

Monitor printing, manage quotas, implement charging, secure confidential documents with hold and release queues for precise management of device resources.

Supporting all operating systems, PaperCut is used in over 112 countries by more than 50,000 sites across education, government and business in 25+ languages.
PaperCut MF includes a browser interface that requires i-Option (LK-101) and a native interface that does not require i-Option.
PaperCut Version 22.0.2 (Build 62842) With Connector v 4.3.0
The following MFPs were certified by Konica Minolta as of 2022-11-03:
| MFP Segment | Model Tested | MFP Series | Firmware Tested | Function Version Tested |
| --- | --- | --- | --- | --- |
| Production | AccurioPress 6136 | AccurioPress 6136, AccurioPress 6136P, AccurioPress 6120 | G00-40 | N/A |
| Production | AccurioPress C2060 | AccurioPress C2070, AccurioPress C2060, AccurioPrint C2060L | G00-22 | N/A |
| Production | AccurioPress C3070 | AccurioPress C3080, AccurioPress C3070, AccurioPrint C3070L | GMB-30 | N/A |
| Production | AccurioPress C6085 | AccurioPress C6085, AccurioPress C6100 | G00-50 | N/A |
| Production | AccurioPrint 2100 | AccurioPrint 2100 | G00-20 | N/A |
| Production | AccurioPrint C4065 | AccurioPress C4080, AccurioPress C4070, AccurioPrint C4065 | G00-30 | N/A |
| A3 | bizhub 287 | bizhub 367, bizhub 287, bizhub 227 | GCF-Y0 | 4.2 |
| A3 | bizhub 360i | bizhub 360i, bizhub 300i | G00-N4 | 2.2 |
| A3 | bizhub 368 | bizhub 558, bizhub 458, bizhub 368, bizhub 308 | GCF-X4 | 4.2 |
| A4 | bizhub 4052 | bizhub 4752, bizhub 4052 | GCF-X4 | 4.2 |
| A3 | bizhub 458e | bizhub 658e, bizhub 558e, bizhub 458e, bizhub 368e, bizhub 308e | GCF-Y1 | 4.2 |
| A4 | bizhub 4700i | bizhub 4700i | G00-N4 | 2.2 |
| A4 | bizhub 4750i | bizhub 4750i, bizhub 4050i | G00-N4 | 2.2 |
| A3 | bizhub 550i | bizhub 650i, bizhub 550i, bizhub 450i | G00-N4 | 2.2 |
| A3 | bizhub 750i | bizhub 750i | G00-N4 | 2.2 |
| A3 | bizhub 808 | bizhub 958, bizhub 808 | GCF-Y1 | 4.2 |
| A3 | bizhub C287 | bizhub C287, bizhub C227 | GCF-Y0 | 4.2 |
| A4 | bizhub C3300i | bizhub C3300i | G00-N4 | 2.2 |
| A4 | bizhub C3320i | bizhub C3320i | G00-N4 | 2.2 |
| A3 | bizhub C360i | bizhub C360i, bizhub C300i, bizhub C250i | G00-N4 | 2.2 |
| A3 | bizhub C368 | bizhub C368, bizhub C308, bizhub C258 | GCF-X4 | 4.2 |
| A4 | bizhub C3851FS | bizhub C3851FS, bizhub C3351 | GCF-X4 | 4.2 |
| A4 | bizhub C4000i | bizhub C4000i | G00-N4 | 2.2 |
| A4 | bizhub C4050i | bizhub C4050i, bizhub C3350i | G00-N4 | 2.2 |
| A3 | bizhub C550i | bizhub C650i, bizhub C550i, bizhub C450i | G00-N4 | 2.2 |
| A3 | bizhub C558 | bizhub C658, bizhub C558, bizhub C458 | GCF-Y1 | 4.2 |
| A3 | bizhub C750i | bizhub C750i | G00-N4 | 2.2 |
| A3 | bizhub C759 | bizhub C759, bizhub C659 | GCF-Y1 | 4.2 |
| Production | bizhub PRO 1100 | bizhub PRO 1100 | G00-90 | N/A |
PaperCut MF Version 21.1.3 (Build 58758)
The following MFPs were certified by Konica Minolta as of 2021-12-03:
| MFP Segment | Model Tested | MFP Series | Firmware Tested | Function Version Tested |
| --- | --- | --- | --- | --- |
| Production | AccurioPress 6136 | AccurioPress 6136, AccurioPress 6136P, AccurioPress 6120 | G00-40 | N/A |
| Production | AccurioPress C2060 | AccurioPress C2070, AccurioPress C2060, AccurioPrint C2060L | G00-22 | N/A |
| Production | AccurioPress C3070 | AccurioPress C3080, AccurioPress C3070, AccurioPrint C3070L | GMB-30 | N/A |
| Production | AccurioPress C6085 | AccurioPress C6085, AccurioPress C6100 | G00-50 | N/A |
| Production | AccurioPrint C4065 | AccurioPress C4080, AccurioPress C4070, AccurioPrint C4065 | G00-30 | N/A |
| A3 | bizhub 287 | bizhub 367, bizhub 287, bizhub 227 | GC1-Y0 | 4.2 |
| A3 | bizhub 360i | bizhub 360i, bizhub 300i | G00-G4 | 2.0 |
| A3 | bizhub 368 | bizhub 558, bizhub 458, bizhub 368, bizhub 308 | GC3-X4 | 4.2 |
| A4 | bizhub 4052 | bizhub 4752, bizhub 4052 | GC3-X4 | 4.2 |
| A3 | bizhub 458e | bizhub 658e, bizhub 558e, bizhub 458e, bizhub 368e, bizhub 308e | GC1-X8 | 4.2 |
| A4 | bizhub 4700i | bizhub 4700i | G00-E9 | 2.0 |
| A4 | bizhub 4750i | bizhub 4750i, bizhub 4050i | G00-E9 | 2.0 |
| A3 | bizhub 550i | bizhub 650i, bizhub 550i, bizhub 450i | G00-G4 | 2.0 |
| A3 | bizhub 750i | bizhub 750i | G00-G4 | 2.0 |
| A3 | bizhub 808 | bizhub 958, bizhub 808 | GC1-X8 | 4.2 |
| A3 | bizhub C287 | bizhub C287, bizhub C227 | GC1-X8 | 4.2 |
| A4 | bizhub C3300i | bizhub C3300i | G00-GA | 2.0 |
| A4 | bizhub C3320i | bizhub C3320i | G00-GA | 2.0 |
| A3 | bizhub C360i | bizhub C360i, bizhub C300i, bizhub C250i | G00-G4 | 2.0 |
| A3 | bizhub C368 | bizhub C368, bizhub C308, bizhub C258 | GC3-X4 | 4.2 |
| A4 | bizhub C3851FS | bizhub C3851FS, bizhub C3351 | GC3-X4 | 4.2 |
| A4 | bizhub C4000i | bizhub C4000i | G00-GA | 2.0 |
| A4 | bizhub C4050i | bizhub C4050i, bizhub C3350i | G00-E9 | 2.0 |
| A3 | bizhub C550i | bizhub C650i, bizhub C550i, bizhub C450i | G00-G4 | 2.0 |
| A3 | bizhub C558 | bizhub C658, bizhub C558, bizhub C458 | GC1-X8 | 4.2 |
| A3 | bizhub C750i | bizhub C750i | G00-G4 | 2.0 |
| A3 | bizhub C759 | bizhub C759, bizhub C659 | GC1-X8 | 4.2 |
| Production | bizhub PRO 1100 | bizhub PRO 1100 | G00-90 | N/A |
PaperCut MF 21.0.3 (Build 57281)
The following MFPs were certified by Konica Minolta as of 2021-07-06:
| MFP Segment | Model Tested | MFP Series | Firmware Tested | Function Version Tested |
| --- | --- | --- | --- | --- |
| Production | AccurioPress 6136 | AccurioPress 6136, AccurioPress 6136P, AccurioPress 6120 | G00-40 | N/A |
| Production | AccurioPress C2060 | AccurioPress C2070, AccurioPress C2060, AccurioPrint C2060L | G00-20 | N/A |
| Production | AccurioPress C3070 | AccurioPress C3080, AccurioPress C3070, AccurioPrint C3070L | G00-30 | N/A |
| Production | AccurioPress C6085 | AccurioPress C6085, AccurioPress C6100 | G00-50 | N/A |
| Production | AccurioPrint C4065 | AccurioPress C4080, AccurioPress C4070, AccurioPrint C4065 | G00-31 | N/A |
| A3 | bizhub 287 | bizhub 367, bizhub 287, bizhub 227 | GC1-X8 | 4.2 |
| A3 | bizhub 360i | bizhub 360i, bizhub 300i | G00-E9 | 2.0 |
| A3 | bizhub 368 | bizhub 558, bizhub 458, bizhub 368, bizhub 308 | GC3-X4 | 4.2 |
| A4 | bizhub 4052 | bizhub 4752, bizhub 4052 | GC3-X4 | 4.2 |
| A3 | bizhub 458e | bizhub 658e, bizhub 558e, bizhub 458e, bizhub 368e, bizhub 308e | GC1-X8 | 4.2 |
| A4 | bizhub 4700i | bizhub 4700i | G00-E9 | 2.0 |
| A4 | bizhub 4750i | bizhub 4750i, bizhub 4050i | G00-E9 | 2.0 |
| A3 | bizhub 550i | bizhub 650i, bizhub 550i, bizhub 450i | G00-E9 | 2.0 |
| A3 | bizhub 750i | bizhub 750i | G00-E9 | 2.0 |
| A3 | bizhub 808 | bizhub 958, bizhub 808 | GC1-X8 | 4.2 |
| A3 | bizhub C287 | bizhub C287, bizhub C227 | GC1-X8 | 4.2 |
| A4 | bizhub C3300i | bizhub C3300i | G00-E9 | 2.0 |
| A4 | bizhub C3320i | bizhub C3320i | G00-E9 | 2.0 |
| A3 | bizhub C360i | bizhub C360i, bizhub C300i, bizhub C250i | G00-E9 | 2.0 |
| A3 | bizhub C368 | bizhub C368, bizhub C308, bizhub C258 | GC3-X4 | 4.2 |
| A4 | bizhub C3851FS | bizhub C3851FS, bizhub C3351 | GC3-X4 | 4.2 |
| A4 | bizhub C4000i | bizhub C4000i | G00-E9 | 2.0 |
| A4 | bizhub C4050i | bizhub C4050i, bizhub C3350i | G00-E9 | 2.0 |
| A3 | bizhub C550i | bizhub C650i, bizhub C550i, bizhub C450i | G00-E9 | 2.0 |
| A3 | bizhub C558 | bizhub C658, bizhub C558, bizhub C458 | GC1-X8 | 4.2 |
| A3 | bizhub C750i | bizhub C750i | G00-E9 | 2.0 |
| A3 | bizhub C759 | bizhub C759, bizhub C659 | GC1-X8 | 4.2 |
| Production | bizhub PRO 1100 | bizhub PRO 1100 | G00-90 | N/A |
PaperCut MF 20.0.2 With Konica Minolta Connector 4.11
The following MFPs were certified by Konica Minolta as of 2021-04-06:
| MFP Segment | Model Tested | MFP Series | Firmware Tested | Function Version Tested |
| --- | --- | --- | --- | --- |
| Production | AccurioPrint C4065 | AccurioPress C4080, AccurioPress C4070, AccurioPrint C4065 | G00-30 | N/A |
PaperCut MF 20.0.2 With Konica Minolta Connector 4.11
The following MFPs were certified by Konica Minolta as of 2021-01-11:
| MFP Segment | Model Tested | MFP Series | Firmware Tested | Function Version Tested |
| --- | --- | --- | --- | --- |
| A4 | bizhub 4700i | bizhub 4700i | G00-22 (GX1-22) | 2.0 |
| A4 | bizhub 4750i | bizhub 4750i, bizhub 4050i | G00-22 (GX1-22) | 2.0 |
PaperCut MF 20.0.2 With Konica Minolta Connector 4.11
The following MFPs were certified by Konica Minolta as of 2020-11-16:
| MFP Segment | Model Tested | MFP Series | Firmware Tested | Function Version Tested |
| --- | --- | --- | --- | --- |
| A3 | bizhub 360i | bizhub 360i, bizhub 300i | G00-33 | 2.0 |
PaperCut MF 20.0.2 With Konica Minolta Connector 4.11
The following MFPs were certified by Konica Minolta as of 2020-09-21:
| MFP Segment | Model Tested | MFP Series | Firmware Tested | Function Version Tested |
| --- | --- | --- | --- | --- |
| A3 | bizhub 550i | bizhub 650i, bizhub 550i, bizhub 450i | G00-31 | 2.0 |
| A3 | bizhub 750i | bizhub 750i | G00-35 | 2.0 |
| A3 | bizhub C750i | bizhub C750i | G00-34 | 2.0 |
PaperCut MF Version 20.0.2 with Konica Minolta Connector 4.11
The following MFPs were certified by Konica Minolta as of 2020-08-14:
| MFP Segment | Model Tested | MFP Series | Firmware Tested | Function Version Tested |
| --- | --- | --- | --- | --- |
| Production | AccurioPress 6136 | AccurioPress 6136, AccurioPress 6136P, AccurioPress 6120 | G00-30 | N/A |
| Production | AccurioPress C2060 | AccurioPress C2070, AccurioPress C2060, AccurioPrint C2060L | G00-22 | N/A |
| Production | AccurioPress C3070 | AccurioPress C3080, AccurioPress C3070, AccurioPrint C3070L | GMB-30 | N/A |
| Production | AccurioPress C6085 | AccurioPress C6085, AccurioPress C6100 | GMK-40 | N/A |
| A3 | bizhub 287 | bizhub 367, bizhub 287, bizhub 227 | G00-X8 | 4.2 |
| A3 | bizhub 364e | bizhub 554e, bizhub 454e, bizhub 364e, bizhub 284e, bizhub 224e | GDF-M1 | 7.0 |
| A3 | bizhub 368 | bizhub 558, bizhub 458, bizhub 368, bizhub 308 | GC2-X4 | 4.2 |
| A4 | bizhub 4052 | bizhub 4752, bizhub 4052 | G00-W4 | 4.2 |
| A3 | bizhub 458e | bizhub 658e, bizhub 558e, bizhub 458e, bizhub 368e, bizhub 308e | GC2-X4 | 4.2 |
| A4 | bizhub 4750 | bizhub 4750, bizhub 4050 | C00-W51 | N/A |
| A3 | bizhub 654 | bizhub 754, bizhub 654 | GBK-M0 | 7.0 |
| A3 | bizhub 654e | bizhub 754e, bizhub 654e | G20-M0 | 7.0 |
| A3 | bizhub 808 | bizhub 958, bizhub 808 | G00-X8 | 4.2 |
| A3 | bizhub C284e | bizhub C554e, bizhub C454e, bizhub C364e, bizhub C284e, bizhub C224e | GHV-M1 | 7.0 |
| A3 | bizhub C287 | bizhub C287, bizhub C227 | G00-X8 | 4.2 |
| A4 | bizhub C3300i | bizhub C3300i | G00-A0 | 2.0 |
| A4 | bizhub C3320i | bizhub C3320i | G00-4D | 1.0 |
| A3 | bizhub C360i | bizhub C360i, bizhub C300i, bizhub C250i | G00-7B | 2.0 |
| A3 | bizhub C364 | bizhub C554, bizhub C454, bizhub C364, bizhub C284, bizhub C224 | GBK-M0 | 7.0 |
| A3 | bizhub C368 | bizhub C368, bizhub C308, bizhub C258 | GC2-X4 | 4.2 |
| A4 | bizhub C3851FS | bizhub C3851FS, bizhub C3351 | GC2-X4 | 4.2 |
| A4 | bizhub C4000i | bizhub C4000i | GC1-7B | 2.0 |
| A4 | bizhub C4050i | bizhub C4050i, bizhub C3350i | G00-7B | 2.0 |
| A3 | bizhub C550i | bizhub C650i, bizhub C550i, bizhub C450i | G00-2B/G00-7B | 2.0 |
| A3 | bizhub C558 | bizhub C658, bizhub C558, bizhub C458 | GC2-X4 | 4.2 |
| A3 | bizhub C754 | bizhub C754, bizhub C654 | GBK-M0 | 7.0 |
| A3 | bizhub C754e | bizhub C754e, bizhub C654e | GDH-M0 | 7.0 |
| A3 | bizhub C759 | bizhub C759, bizhub C659 | G00-X8 | 4.2 |
| Production | bizhub PRO 1100 | bizhub PRO 1100 | G00-70 | N/A |
PaperCut MF 19.1.3 With Konica Minolta Connector 4.1.1
The following MFPs were certified by Konica Minolta as of 2020-03-19:
| MFP Segment | Model Tested | MFP Series | Firmware Tested | Function Version Tested |
| --- | --- | --- | --- | --- |
| WPH | Workplace Hub | Workplace Hub | 1.9 | N/A |
PaperCut MF 19.1.3 With Konica Minolta Connector 4.1.1
The following MFPs were certified by Konica Minolta as of 2020-02-26:
| MFP Segment | Model Tested | MFP Series | Firmware Tested | Function Version Tested |
| --- | --- | --- | --- | --- |
| A3 | bizhub C550i | bizhub C650i, bizhub C550i, bizhub C450i | G00-2B | 2.0 |
PaperCut MF 19.1.3 with Konica Minolta Connector 4.1.1
The following MFPs were certified by Konica Minolta as of 2019-12-06:
| MFP Segment | Model Tested | MFP Series | Firmware Tested | Function Version Tested |
| --- | --- | --- | --- | --- |
| A4 | bizhub C3320i | bizhub C3320i | G00-45 | 1.0 |
PaperCut MF 19.1.3 with Konica Minolta Connector 4.1.1
The following MFPs were certified by Konica Minolta as of 2019-10-04:
| MFP Segment | Model Tested | MFP Series | Firmware Tested | Function Version Tested |
| --- | --- | --- | --- | --- |
| Production | AccurioPress 6136 | AccurioPress 6136, AccurioPress 6136P, AccurioPress 6120 | G00-20 | N/A |
| Production | AccurioPress C2060 | AccurioPress C2070, AccurioPress C2060, AccurioPrint C2060L | G00-20 | N/A |
| Production | AccurioPress C3070 | AccurioPress C3080, AccurioPress C3070, AccurioPrint C3070L | G00-30 | N/A |
| A3 | bizhub 287 | bizhub 367, bizhub 287, bizhub 227 | GC3-W4 | 4.2 |
| A3 | bizhub 364e | bizhub 554e, bizhub 454e, bizhub 364e, bizhub 284e, bizhub 224e | GDF-M1 | 7.0 |
| A3 | bizhub 368 | bizhub 558, bizhub 458, bizhub 368, bizhub 308 | GC3-W4 | 4.2 |
| A4 | bizhub 4052 | bizhub 4752, bizhub 4052 | GC3-W4 | 4.2 |
| A3 | bizhub 458e | bizhub 658e, bizhub 558e, bizhub 458e, bizhub 368e, bizhub 308e | GC3-W5 | 4.2 |
| A4 | bizhub 4750 | bizhub 4750, bizhub 4050 | B00-W99 | N/A |
| A3 | bizhub 654 | bizhub 754, bizhub 654 | GBK-M0 | 7.0 |
| A3 | bizhub 654e | bizhub 754e, bizhub 654e | GDF-M0 | 7.0 |
| A3 | bizhub 808 | bizhub 958, bizhub 808 | GC3-W5 | 4.2 |
| A3 | bizhub C287 | bizhub C287, bizhub C227 | GC3-W4 | 4.2 |
| A3 | bizhub C360i | bizhub C360i, bizhub C300i, bizhub C250i | G00-23 | 1.0 |
| A3 | bizhub C364 | bizhub C554, bizhub C454, bizhub C364, bizhub C284, bizhub C224 | GBK-M0 | 7.0 |
| A3 | bizhub C368 | bizhub C368, bizhub C308, bizhub C258 | GC3-W4 | 4.2 |
| A4 | bizhub C3851FS | bizhub C3851FS, bizhub C3351 | GC3-W4 | 4.2 |
| A4 | bizhub C4000i | bizhub C4000i | G00-45 | 1.0 |
| A4 | bizhub C4050i | bizhub C4050i, bizhub C3350i | G00-45 | 1.0 |
| A3 | bizhub C558 | bizhub C658, bizhub C558, bizhub C458 | GC3-W5 | 4.2 |
| A3 | bizhub C754 | bizhub C754, bizhub C654 | GBK-M0 | 7.0 |
| A3 | bizhub C754e | bizhub C754e, bizhub C654e | GDH-M0 | 7.0 |
| A3 | bizhub C759 | bizhub C759, bizhub C659 | GC3-W5 | 4.2 |
| Production | bizhub PRESS C1060 | bizhub PRESS C1070, bizhub PRESS C1060, bizhub PRO C1060L | GD8-25 | N/A |
| Production | bizhub PRESS C1085 | bizhub PRESS C1100, bizhub PRESS C1085 | GD8-25 | N/A |
| Production | bizhub PRO 1100 | bizhub PRO 1100 | G00-70 | N/A |
| Production | bizhub PRO 951 | bizhub PRESS 1250, bizhub PRESS 1052, bizhub PRO 951 | G00-52 | N/A |
PaperCut MF Version 18.3.5 (Build 48032) with Connector 4.1.1
The following MFPs were certified by Konica Minolta as of 2019-07-23:
| MFP Segment | Model Tested | MFP Series | Firmware Tested | Function Version Tested |
| --- | --- | --- | --- | --- |
| A4 | bizhub C4000i | bizhub C4000i | G00-45 | 1.0 |
| A4 | bizhub C4050i | bizhub C4050i, bizhub C3350i | G00-45 | 1.0 |
PaperCut MF Version 18.3.5 (Build 48032) with connector 4.1.1
The following MFPs were certified by Konica Minolta as of 2019-06-10:
| MFP Segment | Model Tested | MFP Series | Firmware Tested | Function Version Tested |
| --- | --- | --- | --- | --- |
| A3 | bizhub C360i | bizhub C360i, bizhub C300i, bizhub C250i | G00-3B | 1.0 |
PaperCut MF Version 18.3.5 (Build 48032) with connector 4.1.1
The following MFPs were certified by Konica Minolta as of 2019-01-30:
| MFP Segment | Model Tested | MFP Series | Firmware Tested | Function Version Tested |
| --- | --- | --- | --- | --- |
| A3 | bizhub 287 | bizhub 367, bizhub 287, bizhub 227 | G00-W4 | 4.2 |
| A3 | bizhub 364e | bizhub 554e, bizhub 454e, bizhub 364e, bizhub 284e, bizhub 224e | GDF-M1 | 7.0 |
| A3 | bizhub 368 | bizhub 558, bizhub 458, bizhub 368, bizhub 308 | G00-W4 | 4.2 |
| A4 | bizhub 4052 | bizhub 4752, bizhub 4052 | G00-W4 | 4.2 |
| A3 | bizhub 458e | bizhub 658e, bizhub 558e, bizhub 458e, bizhub 368e, bizhub 308e | G00-W5/G00-W4 | 4.2 |
| A4 | bizhub 4750 | bizhub 4750, bizhub 4050 | 902-WAN | N/A |
| A3 | bizhub 654 | bizhub 754, bizhub 654 | GBK-M0 | 7.0 |
| A3 | bizhub 654e | bizhub 754e, bizhub 654e | GDF-M0 | 7.0 |
| A3 | bizhub 808 | bizhub 958, bizhub 808 | G00-W5 | 4.2 |
| A3 | bizhub C284e | bizhub C554e, bizhub C454e, bizhub C364e, bizhub C284e, bizhub C224e | GDH-M1 | 7.0 |
| A3 | bizhub C287 | bizhub C287, bizhub C227 | G00-W4 | 4.2 |
| A3 | bizhub C364 | bizhub C554, bizhub C454, bizhub C364, bizhub C284, bizhub C224 | GBK-M0 | 7.0 |
| A3 | bizhub C368 | bizhub C368, bizhub C308, bizhub C258 | G00-W4 | 4.2 |
| A4 | bizhub C3850FS | bizhub C3850, bizhub C3350, bizhub C3850FS | 862-WAN | N/A |
| A4 | bizhub C3851FS | bizhub C3851FS, bizhub C3351 | G00-W4 | 4.2 |
| A3 | bizhub C558 | bizhub C658, bizhub C558, bizhub C458 | G00-W5 | 4.1 |
| A3 | bizhub C754 | bizhub C754, bizhub C654 | GBK-M0 | 7.0 |
| A3 | bizhub C754e | bizhub C754e, bizhub C654e | GDH-M0 | 7.0 |
| A3 | bizhub C759 | bizhub C759, bizhub C659 | G00-W5 | 4.1 |
PaperCut MF v. 18.2.5 (Build 46226) with Konica Minolta Connector 4.0.1
The following MFPs were certified by Konica Minolta as of 2018-10-23:
| MFP Segment | Model Tested | MFP Series | Firmware Tested | Function Version Tested |
| --- | --- | --- | --- | --- |
| Production | AccurioPress 6136 | AccurioPress 6136, AccurioPress 6136P, AccurioPress 6120 | G00-20 | N/A |
| Production | AccurioPress C2060 | AccurioPress C2070, AccurioPress C2060, AccurioPrint C2060L | G00-20 | N/A |
| Production | AccurioPress C3070 | AccurioPress C3080, AccurioPress C3070, AccurioPrint C3070L | G00-23 | N/A |
| Production | AccurioPress C6085 | AccurioPress C6085, AccurioPress C6100 | G00-31 | N/A |
| A3 | bizhub 287 | bizhub 367, bizhub 287, bizhub 227 | G00-V1 | 4.2 |
| A3 | bizhub 364e | bizhub 554e, bizhub 454e, bizhub 364e, bizhub 284e, bizhub 224e | GDF-M1 | 7.0 |
| A3 | bizhub 368 | bizhub 558, bizhub 458, bizhub 368, bizhub 308 | G00-U8 | 4.2 |
| A4 | bizhub 4052 | bizhub 4752, bizhub 4052 | G00-V2 | 4.2 |
| A3 | bizhub 458e | bizhub 658e, bizhub 558e, bizhub 458e, bizhub 368e, bizhub 308e | G00-V1 | 4.2 |
| A4 | bizhub 4750 | bizhub 4750, bizhub 4050 | 902-WAN | N/A |
| A3 | bizhub 654 | bizhub 754, bizhub 654 | GBK-M0 | 7.0 |
| A3 | bizhub 654e | bizhub 754e, bizhub 654e | GDF-M0 | 7.0 |
| A3 | bizhub 808 | bizhub 958, bizhub 808 | GC1-U8 | 4.2 |
| A3 | bizhub C284e | bizhub C554e, bizhub C454e, bizhub C364e, bizhub C284e, bizhub C224e | GDH-M1 | 7.0 |
| A3 | bizhub C287 | bizhub C287, bizhub C227 | G00-U8 | 4.2 |
| A3 | bizhub C364 | bizhub C554, bizhub C454, bizhub C364, bizhub C284, bizhub C224 | GBK-M0 | 7.0 |
| A3 | bizhub C368 | bizhub C368, bizhub C308, bizhub C258 | G00-U8 | 4.2 |
| A4 | bizhub C3850FS | bizhub C3850, bizhub C3350, bizhub C3850FS | 862-WAN | N/A |
| A4 | bizhub C3851FS | bizhub C3851FS, bizhub C3351 | GC1-U8 | 4.2 |
| A3 | bizhub C558 | bizhub C658, bizhub C558, bizhub C458 | G00-U8 | 4.2 |
| A3 | bizhub C754 | bizhub C754, bizhub C654 | GBK-M0 | 7.0 |
| A3 | bizhub C754e | bizhub C754e, bizhub C654e | GDH-M0 | 7.0 |
| A3 | bizhub C759 | bizhub C759, bizhub C659 | G00-U8 | 4.2 |
| Production | bizhub PRESS C1060 | bizhub PRESS C1070, bizhub PRESS C1060, bizhub PRO C1060L | G00-20 | N/A |
| Production | bizhub PRESS C1085 | bizhub PRESS C1100, bizhub PRESS C1085 | G00-25 | N/A |
| Production | bizhub PRO 1100 | bizhub PRO 1100 | G00-60 | N/A |
| Production | bizhub PRO 951 | bizhub PRESS 1250, bizhub PRESS 1052, bizhub PRO 951 | G00-52 | N/A |
PaperCut MF v. 18.1.3-km-bEST (Build 44003) with Konica Minolta Connector 3.4.2
The following MFPs were certified by Konica Minolta as of 2018-07-25:
| MFP Segment | Model Tested | MFP Series | Firmware Tested | Function Version Tested |
| --- | --- | --- | --- | --- |
| A4 | bizhub 4052 | bizhub 4752, bizhub 4052 | GC1-U8 | 4.2 |
PaperCut MF v. 18.1.3-km-bEST (Build 44003) with Konica Minolta Connector 3.4.2
The following MFPs were certified by Konica Minolta as of 2018-06-05:
| MFP Segment | Model Tested | MFP Series | Firmware Tested | Function Version Tested |
| --- | --- | --- | --- | --- |
| Production | AccurioPress 6136 | AccurioPress 6136, AccurioPress 6136P, AccurioPress 6120 | G00-11 | N/A |
| Production | AccurioPress C2060 | AccurioPress C2070, AccurioPress C2060, AccurioPrint C2060L | G00-12 | N/A |
| Production | AccurioPress C3070 | AccurioPress C3080, AccurioPress C3070, AccurioPrint C3070L | G00-10 | N/A |
| Production | AccurioPress C6085 | AccurioPress C6085, AccurioPress C6100 | G00-12 | N/A |
| A3 | bizhub 287 | bizhub 367, bizhub 287, bizhub 227 | G00-R9 | 4.0 |
| A3 | bizhub 364e | bizhub 554e, bizhub 454e, bizhub 364e, bizhub 284e, bizhub 224e | GDF-M1 | 7 |
| A3 | bizhub 368 | bizhub 558, bizhub 458, bizhub 368, bizhub 308 | G00-U8 | 4.2 |
| A3 | bizhub 458e | bizhub 658e, bizhub 558e, bizhub 458e, bizhub 368e, bizhub 308e | G00-U8 | 4.2 |
| A4 | bizhub 4750 | bizhub 4750, bizhub 4050 | A6F730G0902-WAN | N/A |
| A3 | bizhub 654 | bizhub 754, bizhub 654 | GBK-M0 | 7 |
| A3 | bizhub 654e | bizhub 754e, bizhub 654e | GDF-M0 | 7 |
| A3 | bizhub 808 | bizhub 958, bizhub 808 | G00-U8 | 4.2 |
| A3 | bizhub C284e | bizhub C554e, bizhub C454e, bizhub C364e, bizhub C284e, bizhub C224e | GDF-M1 | 7 |
| A3 | bizhub C287 | bizhub C287, bizhub C227 | G00-U8 | 4.2 |
| A3 | bizhub C364 | bizhub C554, bizhub C454, bizhub C364, bizhub C284, bizhub C224 | GBK-M0 | 7 |
| A3 | bizhub C368 | bizhub C368, bizhub C308, bizhub C258 | G00-U8 | 4.2 |
| A4 | bizhub C3850 | bizhub C3850, bizhub C3350, bizhub C3850FS | GA8A3-W51 | N/A |
| A4 | bizhub C3850FS | bizhub C3850, bizhub C3350, bizhub C3850FS | A3GN30G0862-WAN | N/A |
| A4 | bizhub C3851FS | bizhub C3851FS, bizhub C3351 | G00-R9 | 4.1 |
| A3 | bizhub C558 | bizhub C658, bizhub C558, bizhub C458 | G00-U8 | 4.1 |
| A3 | bizhub C754 | bizhub C754, bizhub C654 | GBK-M0 | 7 |
| A3 | bizhub C754e | bizhub C754e, bizhub C654e | GD4-M0 | 7 |
| A3 | bizhub C759 | bizhub C759, bizhub C659 | G00-10 | 4.1 |
| Production | bizhub PRESS C1060 | bizhub PRESS C1070, bizhub PRESS C1060, bizhub PRO C1060L | G00-20 | N/A |
| Production | bizhub PRESS C1085 | bizhub PRESS C1100, bizhub PRESS C1085 | G00-20 | N/A |
| Production | bizhub PRO 1100 | bizhub PRO 1100 | G00-30 | N/A |
| Production | bizhub PRO 951 | bizhub PRESS 1250, bizhub PRESS 1052, bizhub PRO 951 | GCU40 | N/A |
PaperCut MF v. 17.3.4-km-bEST (Build 42087) with Konica Minolta Connector 3.4.0
The following MFPs were certified by Konica Minolta as of 2018-04-19:
| MFP Segment | Model Tested | MFP Series | Firmware Tested |
| --- | --- | --- | --- |
| Production | AccurioPress 6136 | AccurioPress 6136, AccurioPress 6136P, AccurioPress 6120 | G00-11 |
| Production | AccurioPress C3070 | AccurioPress C3080, AccurioPress C3070, AccurioPrint C3070L | G00-10 |
PaperCut MF v. 17.3.4-km-bEST (Build 42087) with Konica Minolta Connector 3.4.0
The following MFPs were certified by Konica Minolta as of 2018-01-12:
| MFP Segment | Model Tested | MFP Series | Firmware Tested |
| --- | --- | --- | --- |
| A3 | bizhub 458e | bizhub 658e, bizhub 558e, bizhub 458e, bizhub 368e, bizhub 308e | G00-09 |
| A3 | bizhub C759 | bizhub C759, bizhub C659 | G00-10 |
PaperCut MF v. 17.3.4-km-bEST (Build 42087) with Konica Minolta Connector 3.4.0
The following MFPs were certified by Konica Minolta as of 2017-11-02:
| MFP Segment | Model Tested | MFP Series | Firmware Tested |
| --- | --- | --- | --- |
| Production | AccurioPress C2060 | AccurioPress C2070, AccurioPress C2060, AccurioPrint C2060L | G00-12 |
| Production | AccurioPress C6085 | AccurioPress C6085, AccurioPress C6100 | G00-12 |
| A3 | bizhub 287 | bizhub 367, bizhub 287, bizhub 227 | G00-N5 |
| A3 | bizhub 364e | bizhub 554e, bizhub 454e, bizhub 364e, bizhub 284e, bizhub 224e | G20-M1 |
| A3 | bizhub 368 | bizhub 558, bizhub 458, bizhub 368, bizhub 308 | G00-Q1 |
| A4 | bizhub 4750 | bizhub 4750, bizhub 4050 | 902-W99 |
| A3 | bizhub 654 | bizhub 754, bizhub 654 | GB6-K9 |
| A3 | bizhub 654e | bizhub 754e, bizhub 654e | GD6-M0 |
| A3 | bizhub 808 | bizhub 958, bizhub 808 | G00-Q1 |
| A3 | bizhub C284e | bizhub C554e, bizhub C454e, bizhub C364e, bizhub C284e, bizhub C224e | G20-M1 |
| A3 | bizhub C287 | bizhub C287, bizhub C227 | G00-Q4 |
| A3 | bizhub C364 | bizhub C554, bizhub C454, bizhub C364, bizhub C284, bizhub C224 | GB2-K5 |
| A3 | bizhub C368 | bizhub C368, bizhub C308, bizhub C258 | G00-Q4 |
| A4 | bizhub C3850FS | bizhub C3850, bizhub C3350, bizhub C3850FS | 851-W99 |
| A4 | bizhub C3851FS | bizhub C3851FS, bizhub C3351 | G00-Q4 |
| A3 | bizhub C558 | bizhub C658, bizhub C558, bizhub C458 | G00-N2 |
| A3 | bizhub C754 | bizhub C754, bizhub C654 | GB6-K9 |
| A3 | bizhub C754e | bizhub C754e, bizhub C654e | GD3-K9 |
| Production | bizhub PRESS C1060 | bizhub PRESS C1070, bizhub PRESS C1060, bizhub PRO C1060L | G00-20 |
| Production | bizhub PRESS C1085 | bizhub PRESS C1100, bizhub PRESS C1085 | G00-20 |
| Production | bizhub PRO 1100 | bizhub PRO 1100 | G00-40 |
| Production | bizhub PRO 951 | bizhub PRESS 1250, bizhub PRESS 1052, bizhub PRO 951 | GCU-40 |
PaperCut MF v. 17.2.0.40443 with KM Connector 3.3.0
The following MFPs were certified by Konica Minolta as of 2017-05-23:
| MFP Segment | Model Tested | MFP Series | Firmware Tested |
| --- | --- | --- | --- |
| Production | AccurioPress C2060 | AccurioPress C2070, AccurioPress C2060, AccurioPrint C2060L | G00-12 |
| A3 | bizhub 287 | bizhub 367, bizhub 287, bizhub 227 | G00-K7 |
| A3 | bizhub 364e | bizhub 554e, bizhub 454e, bizhub 364e, bizhub 284e, bizhub 224e | G20-M1 |
| A3 | bizhub 368 | bizhub 558, bizhub 458, bizhub 368, bizhub 308 | G00-K7 |
| A4 | bizhub 4750 | bizhub 4750, bizhub 4050 | 902-W99 |
| A3 | bizhub 654 | bizhub 754, bizhub 654 | GB6-K9 |
| A3 | bizhub 654e | bizhub 754e, bizhub 654e | GD6-M0 |
| A3 | bizhub 808 | bizhub 958, bizhub 808 | G00-K7 |
| A3 | bizhub C284e | bizhub C554e, bizhub C454e, bizhub C364e, bizhub C284e, bizhub C224e | G20-M1 |
| A3 | bizhub C287 | bizhub C287, bizhub C227 | G00-K7 |
| A3 | bizhub C364 | bizhub C554, bizhub C454, bizhub C364, bizhub C284, bizhub C224 | GB2-K5 |
| A3 | bizhub C368 | bizhub C368, bizhub C308, bizhub C258 | G00-G3 |
| A4 | bizhub C3850 | bizhub C3850, bizhub C3350, bizhub C3850FS | 851-W99 |
| A4 | bizhub C3851FS | bizhub C3851FS, bizhub C3351 | G00-K8 |
| A3 | bizhub C558 | bizhub C658, bizhub C558, bizhub C458 | G00-K7 |
| A3 | bizhub C754 | bizhub C754, bizhub C654 | GB6-K9 |
| A3 | bizhub C754e | bizhub C754e, bizhub C654e | GD3-K9 |
| Production | bizhub PRESS C1060 | bizhub PRESS C1070, bizhub PRESS C1060, bizhub PRO C1060L | G00-20 |
| Production | bizhub PRESS C1085 | bizhub PRESS C1100, bizhub PRESS C1085 | G00-20 |
| Production | bizhub PRO 1100 | bizhub PRO 1100 | G00-40 |
| Production | bizhub PRO 951 | bizhub PRESS 1250, bizhub PRESS 1052, bizhub PRO 951 | GCU40 |
PaperCut MF v. 16.4.38761 with KM Connector 3.2.0
The following MFPs were certified by Konica Minolta as of 2017-03-08:
| MFP Segment | Model Tested | MFP Series | Firmware Tested |
| --- | --- | --- | --- |
| Production | AccurioPress C2060 | AccurioPress C2070, AccurioPress C2060, AccurioPrint C2060L | G00-10 |
| A4 | bizhub C3851FS | bizhub C3851FS, bizhub C3351 | G00-K8 |
PaperCut MF v. 16.4.38761 with KM Connector 3.2.0
The following MFPs were certified by Konica Minolta as of 2017-01-06:
| MFP Segment | Model Tested | MFP Series | Firmware Tested |
| --- | --- | --- | --- |
| A3 | bizhub 287 | bizhub 367, bizhub 287, bizhub 227 | GC1-A7 |
| A3 | bizhub 364e | bizhub 554e, bizhub 454e, bizhub 364e, bizhub 284e, bizhub 224e | G20-M0 |
| A3 | bizhub 368 | bizhub 558, bizhub 458, bizhub 368, bizhub 308 | G00-13 |
| A4 | bizhub 42 | bizhub 42, bizhub 36 | G0080005 |
| A4 | bizhub 4750 | bizhub 4750, bizhub 4050 | 902-W99 |
| A3 | bizhub 654 | bizhub 754, bizhub 654 | GB6-K9 |
| A3 | bizhub 654e | bizhub 754e, bizhub 654e | G20-M0 |
| A3 | bizhub 808 | bizhub 958, bizhub 808 | G00-G3 |
| A3 | bizhub C284e | bizhub C554e, bizhub C454e, bizhub C364e, bizhub C284e, bizhub C224e | G20-K8 |
| A3 | bizhub C287 | bizhub C287, bizhub C227 | G00-D8 |
| A4 | bizhub C35 | bizhub C35 | G0150005 |
| A3 | bizhub C364 | bizhub C554, bizhub C454, bizhub C364, bizhub C284, bizhub C224 | GB2-K5 |
| A3 | bizhub C368 | bizhub C368, bizhub C308, bizhub C258 | G00-E1 |
| A4 | bizhub C3850 | bizhub C3850, bizhub C3350, bizhub C3850FS | 803-W99 |
| A3 | bizhub C558 | bizhub C658, bizhub C558, bizhub C458 | G00-G3 |
| A3 | bizhub C754 | bizhub C754, bizhub C654 | GB6-K9 |
| A3 | bizhub C754e | bizhub C754e, bizhub C654e | GD3-K9 |
| Production | bizhub PRESS C1060 | bizhub PRESS C1070, bizhub PRESS C1060, bizhub PRO C1060L | G00-20 |
| Production | bizhub PRESS C1085 | bizhub PRESS C1100, bizhub PRESS C1085 | G00-20 |
| Production | bizhub PRO 1100 | bizhub PRO 1100 | (Native Only) G00-30 |
| Production | bizhub PRO 951 | bizhub PRESS 1250, bizhub PRESS 1052, bizhub PRO 951 | GCU40 |
PaperCut MF v. 16.2.37665 with KM Connector 3.1.0
The following MFPs were certified by Konica Minolta as of 2016-10-21:
| MFP Segment | Model Tested | MFP Series | Firmware Tested |
| --- | --- | --- | --- |
| A3 | bizhub 368 | bizhub 558, bizhub 458, bizhub 368, bizhub 308 | G00-09 |
PaperCut MF v. 16.2.37665 with KM Connector 3.1.0
The following MFPs were certified by Konica Minolta as of 2016-08-23:
| MFP Segment | Model Tested | MFP Series | Firmware Tested |
| --- | --- | --- | --- |
| A3 | bizhub 287 | bizhub 367, bizhub 287, bizhub 227 | GC1-A7 |
| A3 | bizhub 364e | bizhub 554e, bizhub 454e, bizhub 364e, bizhub 284e, bizhub 224e | G20-K9 |
| A4 | bizhub 42 | bizhub 42, bizhub 36 | G0080005 |
| A4 | bizhub 4750 | bizhub 4750, bizhub 4050 | 804-W99 |
| A3 | bizhub 552 | bizhub 652, bizhub 552 | GJ2-F2 |
| A3 | bizhub 654 | bizhub 754, bizhub 654 | GB2-K5 |
| A3 | bizhub 654e | bizhub 754e, bizhub 654e | G20-K9 |
| A3 | bizhub 808 | bizhub 958, bizhub 808 | GC1-18 |
| A3 | bizhub C284e | bizhub C554e, bizhub C454e, bizhub C364e, bizhub C284e, bizhub C224e | G20-K8 |
| A3 | bizhub C287 | bizhub C287, bizhub C227 | GC1-A7 |
| A4 | bizhub C35 | bizhub C35 | G0150005 |
| A3 | bizhub C364 | bizhub C554, bizhub C454, bizhub C364, bizhub C284, bizhub C224 | GB2-K5 |
| A3 | bizhub C368 | bizhub C368, bizhub C308, bizhub C258 | GC1-A7 |
| A4 | bizhub C3850 | bizhub C3850, bizhub C3350, bizhub C3850FS | 803-W99 |
| A3 | bizhub C558 | bizhub C658, bizhub C558, bizhub C458 | GW2-21 |
| A3 | bizhub C754 | bizhub C754, bizhub C654 | GB2-K5 |
| A3 | bizhub C754e | bizhub C754e, bizhub C654e | G20-K7 |
| Production | bizhub PRESS C1060 | bizhub PRESS C1070, bizhub PRESS C1060, bizhub PRO C1060L | G00-20 |
| Production | bizhub PRESS C1085 | bizhub PRESS C1100, bizhub PRESS C1085 | G00-20 |
| Production | bizhub PRO 1100 | bizhub PRO 1100 | G00-20 |
| Production | bizhub PRO 951 | bizhub PRESS 1250, bizhub PRESS 1052, bizhub PRO 951 | GCU40 |
PaperCut MF v.15.3.34082 with Connector v. 2.1
The following MFPs were certified by Konica Minolta as of 2016-05-25:
| MFP Segment | Model Tested | MFP Series | Firmware Tested |
| --- | --- | --- | --- |
| A3 | bizhub C287 | bizhub C287, bizhub C227 | GC3-84 |
PaperCut MF v.15.3.34082 with Connector v. 2.1
The following MFPs were certified by Konica Minolta as of 2015-12-10:
| MFP Segment | Model Tested | MFP Series | Firmware Tested |
| --- | --- | --- | --- |
| A3 | bizhub 287 | bizhub 367, bizhub 287, bizhub 227 | G00-54 |
| A3 | bizhub 364e | bizhub 554e, bizhub 454e, bizhub 364e, bizhub 284e, bizhub 224e | G20-K6 |
| A4 | bizhub 42 | bizhub 42, bizhub 36 | G0080005 |
| A4 | bizhub 4750 | bizhub 4750, bizhub 4050 | 705-W99 |
| A3 | bizhub 552 | bizhub 652, bizhub 552 | GJ2-F2 |
| A3 | bizhub 601 | bizhub 751, bizhub 601 | G00-20 |
| A3 | bizhub 654 | bizhub 754, bizhub 654 | G20-34 |
| A3 | bizhub 654e | bizhub 754e, bizhub 654e | G20-K7 |
| A3 | bizhub C284e | bizhub C554e, bizhub C454e, bizhub C364e, bizhub C284e, bizhub C224e | G20-K6 |
| A4 | bizhub C35 | bizhub C35 | G0150005 |
| A3 | bizhub C364 | bizhub C554, bizhub C454, bizhub C364, bizhub C284, bizhub C224 | G20-72 |
| A3 | bizhub C368 | bizhub C368, bizhub C308, bizhub C258 | G00-54 |
| A4 | bizhub C3850 | bizhub C3850, bizhub C3350, bizhub C3850FS | 705-W99 |
| A3 | bizhub C652 | bizhub C652, bizhub C552, bizhub C452 | GJ2-B5 |
| A3 | bizhub C754 | bizhub C754, bizhub C654 | G20-72 |
| A3 | bizhub C754e | bizhub C754e, bizhub C654e | G20-K7 |
| Production | bizhub PRESS C1060 | bizhub PRESS C1070, bizhub PRESS C1060, bizhub PRO C1060L | G00-18 |
| Production | bizhub PRESS C1085 | bizhub PRESS C1100, bizhub PRESS C1085 | G00-18 |
| Production | bizhub PRO 951 | bizhub PRESS 1250, bizhub PRESS 1052, bizhub PRO 951 | G00-40 |